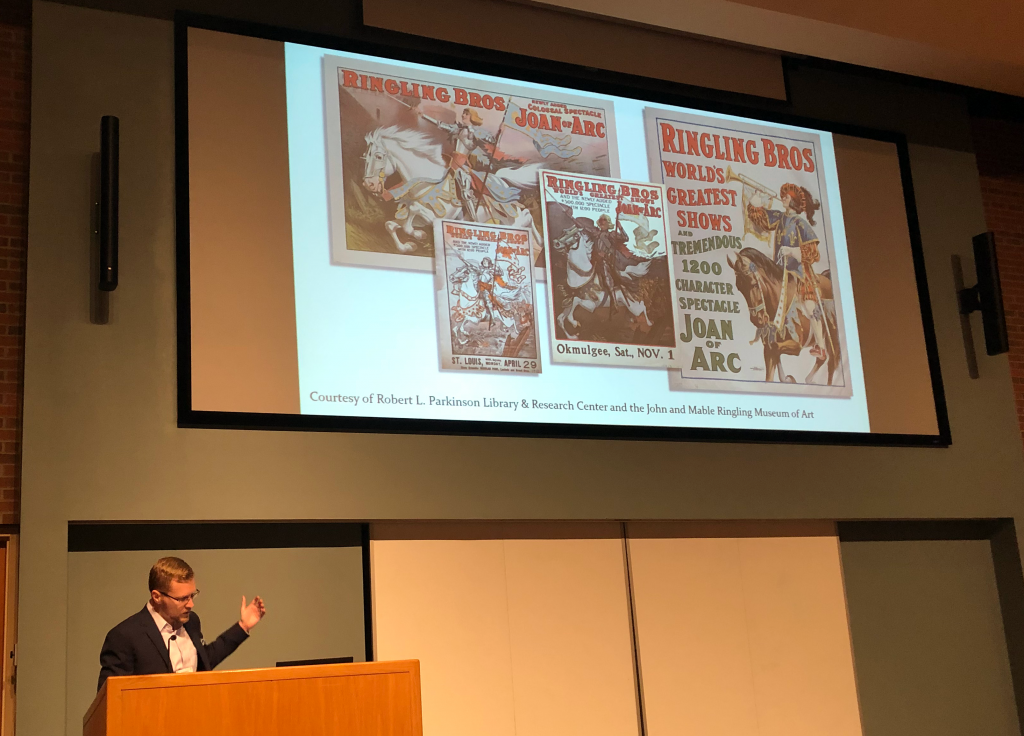 Scott Manning is an independent scholar and historian, and the author of Joan of Arc: A Reference Guide to Her Life and Works (Rowman, 2023). With Kevin J. Harty, Scott is co-editing Cinema Medievalia: New Essays on the Reel Middle Ages, slated for publication from McFarland in 2024. Scott has also published papers in Studies in Medievalism, The Year's Work in Medievalism, and Film & History (see full list of publications).
Scott is currently on the advisory board for the Mid-Atlantic Popular & American Culture Association (MAPACA), as well as the co-chair for the association's Medieval & Renaissance Area. Scott served as MAPACA's VP of Conference for three years.
Scott's scholarly interest is how the past is portrayed in pop culture, particularly medievalism in movies and television. He holds a master's in history and a bachelor's in military history from American Military University.
If you need to contact Scott, the quickest way is through email (scottmanning13@gmail.com).